Live the Dream



Fly a Class Mooney M20C!
Upgraded to FAA Technologically Advanced Standards
Aspen EFD
Garmin WAAS GPS
ADS-B Weather
STec 55x Approach Certified Autopilot

Altitude hold / Glide Slope Tracking
GPS roll steering – Fly Perfect Holds Every Time!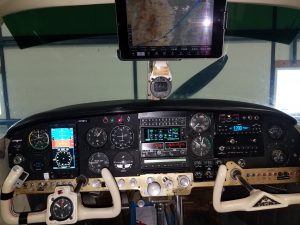 Standard Package Includes
45 Hours M20C Time
55 Hours ground & instrument flight training
Mooney sign off
Complex sign off – Counts for the commercial requirement
Real-life IFR cross-country – Wisconsin to Arizona!
Includes lodging & accommodations in Arizona
You'll learn real life route planning / weather planning / density altitude & airplane performance / radio communications / ODP procedures, and more!
**14 Day Accelerated Courses Available
Call or Text Steve for Details!
608-344-1805
cfii.steve@gmail.com

Start to Finish! – We'll teach you everything you need to know to be a safe pilot
We'll guide you through the process to help you pass your check ride and written pilot exam

We utilize the Gleim Private Pilot supplies and syllabus

Use our airplane or yours

Experienced in most Pipers, and Cessna's
Light Sport Airplanes including Aeroprakt A22 & A32 Vixxen

We use a GPS equipped Cessna 150 for primary training
Flexible scheduling
Call or Text Steve for Details!
608-344-1805
cfii.steve@gmail.com
Serving: Tomah, Sparta, Black River Falls, Viroqua, Adams Friendship
Mauston / New Lisbon, Necedah – NO TRIP CHARGES!